Lor-mar Mechanical
Commercial, Industrial & Institutional HVAC, Plumbing & Sheet Metal Solutions
Mechanical systems don't wait for normal business hours to require attention. Lor-Mar Mechanical's team of well-seasoned professionals who focus on providing optimal commercial and industrial hvac, plumbing, and sheet metal solutions for our clients 24/7/365.
Our team includes project managers, technicians, administrative support staff, vendor partners, sub-contractors, and facility managers. Great results depend upon every team member doing their part. When you choose Lor-Mar to service, install or retrofit your mechanical systems we guarantee that it will be done right, on time and to "your" satisfaction.
HVAC Service, Repair & Maintenance
For all your HVAC-R needs, Lor-Mar Mechanical will create peace of mind to ensure your business runs smoothly. Learn more about our commercial HVAC services and how we are the mechanical contractor of choice in Southern New Jersey and Central/Eastern Pennsylvania.
"Lor-Mar has been a dependable contractor for Campbell's for decades. Their mechanics are experienced and trusted enough to tackle emergency repairs as well as lingering issues we haven't been able to solve ourselves." 1
Bob Hennessy, R&D Maintenance Manager | Campbell's Soup

"We have been very fortunate to have the services of Lor-Mar Mechanical here at the campus the last several years. I have been very impressed with the excellent service that we have been getting since bringing Lor-Mar on board as our mechanical contractor.
The account representative and service manager respond to our needs as quickly as possible, and the tech service employees are top notch. They are extremely knowledgeable and make sure to explain anything they find so it can be rectified immediately, I would highly recommend Lor-Mar Mechanical to any business looking for a quality mechanical company to work on and improve their HVAC equipment."
Mike Hartey, Facilities Manager | Penn State-Abington

Lor-Mar has been an instant value to our company from the moment we executed the contract. The office is pleasant and professional providing timely services to keep our operations running day to day along with performing PM's on time without having to re-schedule services. The thing I like best is they take the time to offer suggestions to gain system peak efficiencies. Highly trained technicians come to our site and perform expert troubleshooting to find the root cause and execute a plan for immediate repair and provide our staff with methods to mitigate the root causes. I call this the 3 punch knockout, maintaining systems, avoiding the same operational mistakes and gaining efficiencies. Our systems and cost to run said system have never been better.
Nick Romani, Facilities Manager | De Lage Landen (DLL)

"Yesterday was Day 1 for the PricewaterhouseCoopers Project—their staff began working from the Phase 2 floors and they hosted a formal ribbon cutting event for more than 1,000 outside guests! The day and event were an overwhelming success. I just wanted to thank you for your role in the project and all of the hard work, dedication, and craftsmanship of your crews in the field in making the project be a success. Without your help, we would not have been successful as a team. Thanks, again. I look forward to many more successes with all of you!"
Keith Mondock, Project Manager | Turner Construction
"The Lor-Mar team did a great job on the project. The flushing process was detailed, but very effective…The installation of the filtration system, flushing pump, and water storage tank(s)…was excellent!"
Stephen Antonucci, Analyst | The United States Mint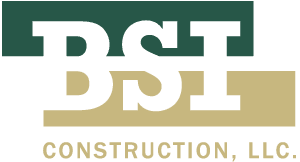 We are a large scale commercial client of Lormar Mechanical for many years. It has never mattered whether it was one of our Charter school projects or one of our properties, Lormar has always had the knowledge and expertise to service, maintain and replace any of the mechanical equipment we throw at them. Their technicians don't have to be followed around. I've never worried about sending them into a charter school or one of our tenant spaces. From the top down they get it. Most importantly, when I call I get service , period. No excuses, no maybes, just professional service.
Anthony Wert, Operations Lead | BSI Construction/Bustleton Family of Companies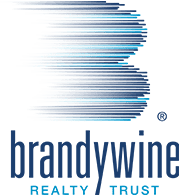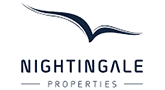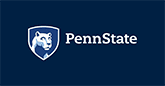 SINGLE SOURCE SOLUTIONS
Total Facility Automation
A complete automation system designed to monitor and control the mechanical, hvac, energy, and site-access systems within your building.
Mechanical Services
The knowledge and technology to minimize your building performance downtime and maintain employee productivity.
Proactive Maintenance
Skilled technicians continually assess the performance of your building to increase and improve operating efficiency.
Energy Conservation
Sustainable energy solutions to reduce your costs while improving comfort, health, and productivity.

STAY CONNECTED
Indoor air quality is becoming increasingly important for all work environments today. The HVAC-R mechanical systems are the heart and soul of managing and adjusting ind […]
Lor-Mar offers a full range of building automation installation and service capabilities as well as energy saving maintenance & equipment retrofit programs. We are an auth […]